If you're a fan of old comedy movies, chances are you've seen a lot of them. Many actors are quite well known for their job in those films. One of these actors is Bill Murray.
When the actor was married to his second wife(now ex), they had four kids together. One of them is Jackson Willian Murray. Let's find out a bit about him.
Relationship Status
Bill Murray's son Jackson William Murray is open about his personal life on his social media handles. And with his personal life comes his relationship status. Young Jackson is in a beautiful relationship with his girlfriend, Elena Mpougas. Regarding Jackson William Murray's girlfriend, she is a marine biologist.
Moreover, Jackson and his partner started their relationship on September 2nd, 2015, and have been together ever since. Quite often, they share pictures of themselves, and soon we might hear news of a proposal.
Meet Jackson William Murray and His Brothers
Jackson William Murray was born on October 6th, 1995, and is Jennifer Butler and Bill Murray's son. His older brother Cal Murray was born on January 11th, 1993. Similarly, Jack has 2 younger brothers, Cooper and Lincoln, born on January 27th,1997, and May 30th, 2001, respectively.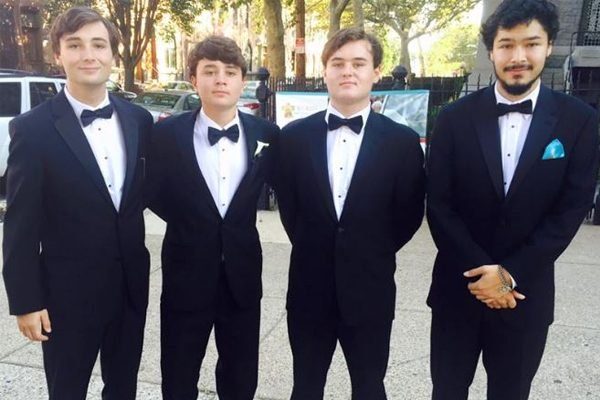 The first three of the brothers were born before Bill and Jennifer got married. Lincoln, the youngest son, was born after his parent's wedding.
Besides three siblings, Jackson also has two half-siblings from his father's first marriage with Margaret Kelly. Bill Murray's first child, Homer Murray, was born in 1982, whereas the second son Luke Murray in 1985.
Divorce and Sole Custody To Jennifer Butler
In 2008, Bill got separated from ex-wife Jennifer after she filed for the divorce. Following that, Bill Murray's ex-wife, Jennifer requested sole custody of the kids. According to Fox News, the couple moved to South Carolina to cure Bill's addiction with pot, booze, and s** but was of no use.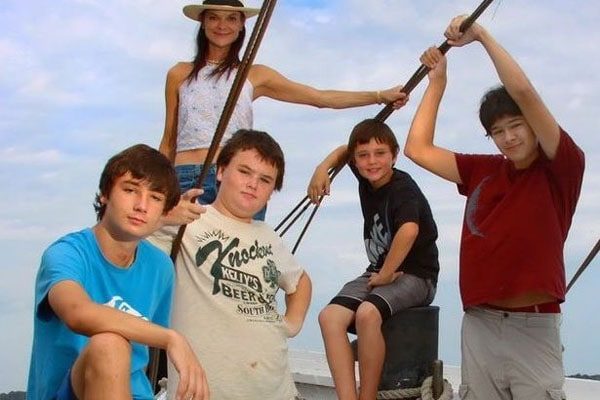 When the problem got severe, Jennifer filed for divorce and claimed for sole custody of her 4 kids. It was reported that she, along with Bill Murray's sons, were forced to move from their home.
Jennifer Butler Got Sole Custody
According to People, documents dated June 13th, 2008, Jennifer Butler Murray was granted the requested custody of all her children. Along with that, she was also given the then couple's home in Hemet, Calif. and Sullivan Island, S.C.
Bill Murray also had to pay child support for the kids as well as $7 million according to a prenup that was still valid. During that time, Bill's lawyer mentioned that Bill was extremely sad about the divorce, and was committed to the best interest of his children.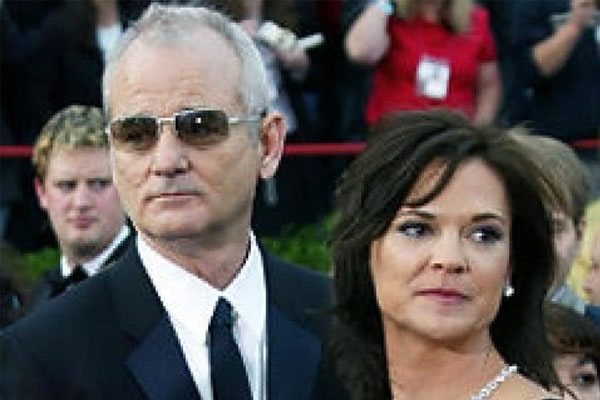 It is not clear as to what Bill Murray's sons had to say about that.
Jackson William Murray's Name Meaning
Bill Murray's son, Jackson William Murray's first name Jackson is of English and Scottish origin, meaning "son of Jack." Similarly, his second name William is of Germanic origin. It consists of two words, "wil" meaning "will or desire" and "helm" meaning "helmet, protection."
For More Updates, Click On Entertainment, Celebrity Babies, YouTubers, and Movies & TV Series Follow eCelebrityMirror.