After the end of the 4th season of "90 Day Fiance: Happily Ever Afer?" many of the fans have been wondering if Pedro Jimeno and Chantel Everett are still together.
Well, for everybody's knowledge, YES! Pedro and Chantel are still together.
"90 Day Fiance" is a TV reality show started by TLC in 2014. The whole show is based on couples from different countries who after meeting have 90 days to get married in order to earn a work visa necessary to remain in the US.
Pedro Jimeno and Chantel Everett Relationship
The lovely pair of Pedro and Chantel bumped into one another in the Dominican Republic. When Chantel met Pedro, she was on her vacation. A Spanish teacher introduced them to one another.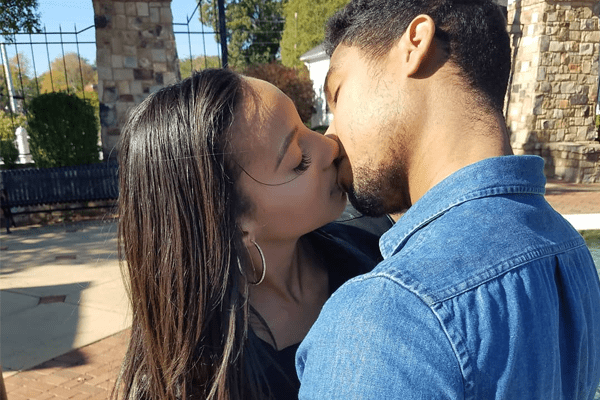 From the very first meeting, the beautiful Chantel had fallen for Pedro. She began to make more continuous trips to the Dominican Republic. After a couple of time of dating, Pedro finally proposed to her.
Pedro's Fight with Chantel's brother River
Even after being married, the lives of both Pedro and Chantel was not that easy. The main reason is the family members. In the teaser uploaded by TLC, it shows Chantel's brother River getting in a physical fight with Pedro.
Get HYPE! This is the #90DayFiance moment everyone will be talking about.

Tune in tonight at 8/7c, then stick around to discuss the biggest O-M-G moments during the first-ever 90 Day Fiance LIVE after show at 9/8c. pic.twitter.com/V4Fcspza5R

— TLC Network (@TLC) July 8, 2018

Family members of Pedro were being invited for dinner. After a heated up conversation, the brawl between Pedro and Chantel's brother breaks out.
Chantel's mother mistrusts Pedro and his family. It is the same another way around, Pedro's family members call Chantel's family "Crazy".
Not only that, also Chantel suspects that Pedro's sister Nicole is not his sister but his lover. Chantel got that because Pedro ditched her to sleep with his sister in a hotel room after Nicole refused to sleep on a couch.
The pair has had to go through a lot of hardships and trouble. There were rumors that Pedro and Chantel are looking forward to divorcing one another but not any official confirmations have been done yet.
For the time being, they are still together. Chantel is in a nursing school and is expected to graduate soon.
Ecelebmirror for more Celebrity Feuds and Entertainment.